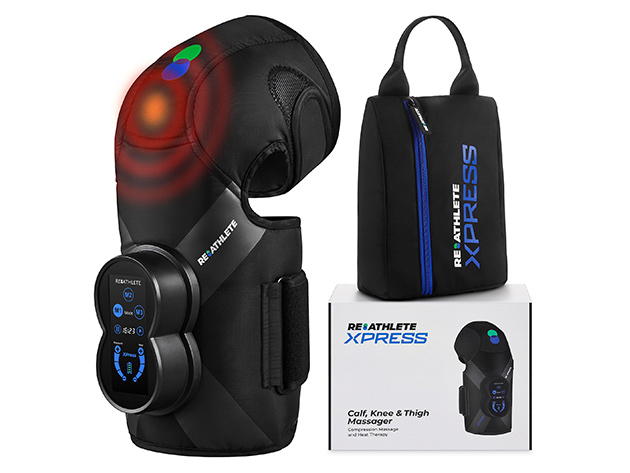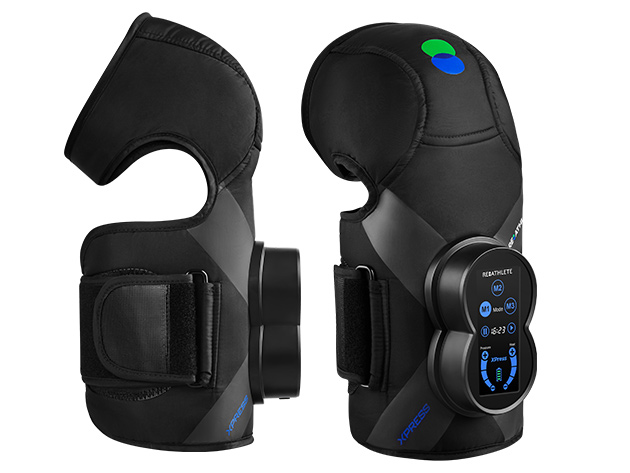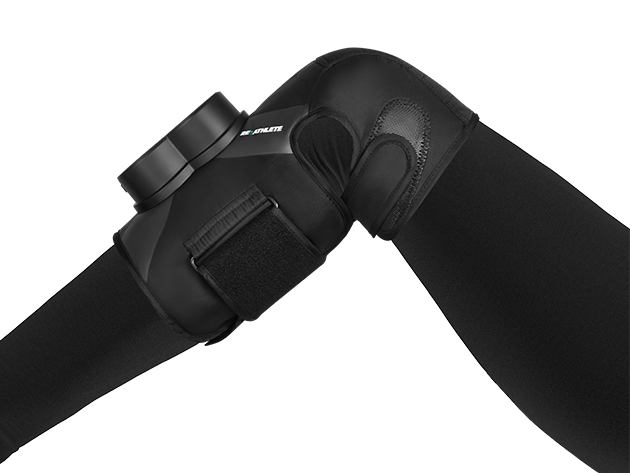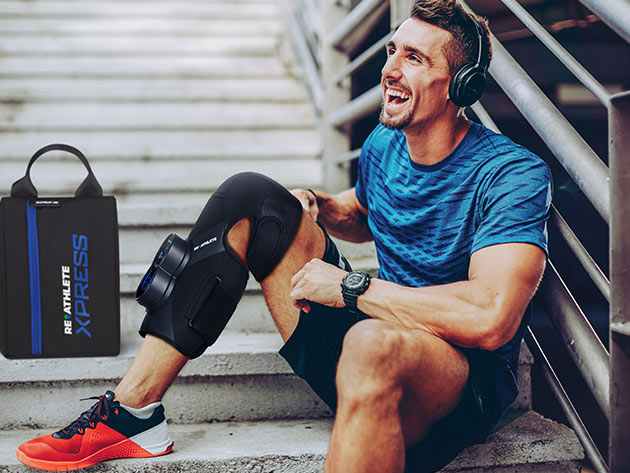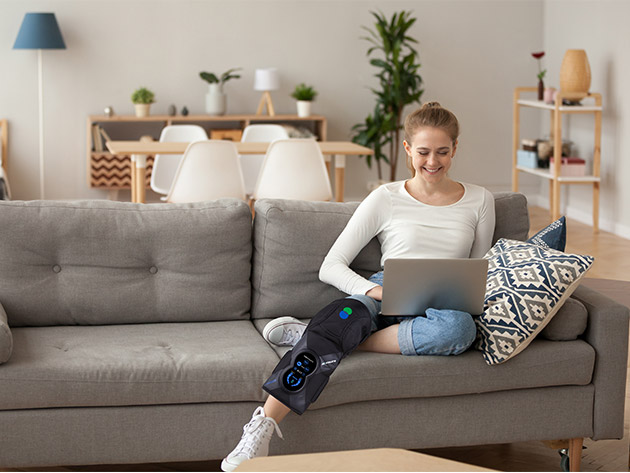 XPRESS Knee & Calf/Thigh Massager
by Re-Athlete
With 3 Temperature & 3 Intensity Settings, This Massager Gives You the Perfect Combination to Combat Soreness and Relieve Pain
Description
Use XPRESS Knee & Calf/Thigh Massager by REATHLETE to alleviate chronic pain and discomfort in your knee joints. Whether you're looking to recover fast after a tough workout or just want to feel better after hours of standing at work, XPRESS Massager will become your go-to device for both immediate and long-term relief. The massager uses compression and heat to help you with post-workout recovery, pre-workout warm-up, and relaxation massage sessions as part of your everyday wellness routine.
Multifunctional. For post-workout recovery, pre-workout warm-ups, or regular relaxation
Double action. Heat therapy & air compression massage work together to deliver acute pain relief and long-term health benefits
Versatile. Put the massager on in a way that it also works your thigh or your calf
Healing power. Effective tool to alleviate aches & soreness, warm up before exercising, and recover after workouts
Customizable. 3 compression intensities & 3 temperatures to find the best combination

Level 1. A good mode to start out: the pressure goes up to 15.4 kPa, & the temperature to 120°F (50°C)
Level 2. More intense mode as the massager exerts the pressure of up to 21.5 kPa & heats the legs to 140° F (60°C)
Level 3. Maximum intensity with 29.9 kPa of pressure & the temperature hitting the impressive 160°F (70°C)

Portable & rechargeable. Bring it along to your office or gym
Intuitive control. Features a digital LCD backlit touch screen that's very easy to get the hang of
Athletics technologies. Endorsed by athletes. Recommended by physiotherapists, sport trainers, and chiropractors.
Specs
Specs
Color: black
Dimensions: 11.42" x 8.98" x 3.9"
Weight: 2.43lbs
Modes

Mode 1: knee and calf/thigh massage
Mode 2: calf/thigh massage
Mode 3: knee massage

2 positions: thigh or calf
Pressure range: 3 levels, 15.4-21.5 kPa)
Temperature range: 3 levels, 121.5°F (49.7°C) to 157.6°F (69.8°C)
Timer: 20 mins
Manufacturer's 1-year warranty
Includes
XPRESS Knee & Calf/Thigh Massager
USB-C Cable
Carrying Case
Color Box Package
User Manual
Shipping
Ships to US
Expected Delivery: Jun 11 - Jun 19